Spooky Stuff 'n Things
I thought I'd offer up a few spooky short stories for you this month seeing as Halloween is just around the corner and we're gearing up to give you a month of creepy here at the Word Wood.
I know a lot of people who don't like horror because they don't like gory stuff, which is understandable, but not all horror is gory and in my opinion some of the really good stuff is pretty gore free. There are so many different types of horror too, it's such a shame to lump it all into the one category.
For me horror is like the ultimate urban fantasy, I get all the spooky monsters and paranormal stuff without the soppy romance. I know there's going to be something dark, strange and off-kilter happening, a little mystery in the gloom, and I love that.
Today I've got three horror stories for you, each one very different, and none of them too gory, but all of them deliciously dark.
First up I have a classic horror tale with a twist by
Neil Gaiman
. This is a really fun short story, especially for Sherlock Holmes fans as it's a re-telling of Arthur Conan Doyle's, A Study in Scarlet. Gaiman throws a HP Lovecraft's Cthulhu mythos into old London to give us,
A Study in Emerald
, an alternate world where the tentacled Old Ones rule the Empire and Sherlock Holmes must deduce who's murdering the royal green bloods.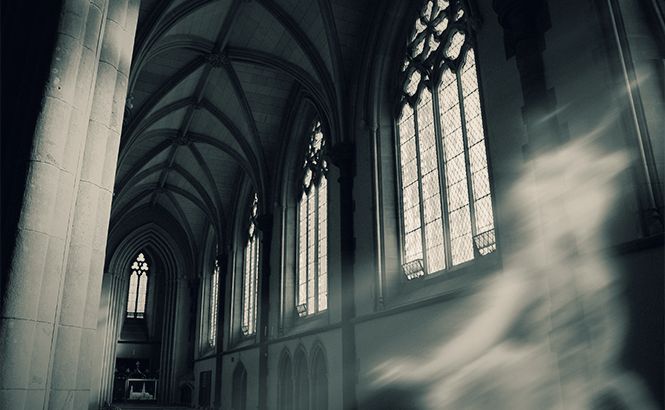 Second is a quietly disturbing suburban tale from heavy-weight lit author,
Joyce Carol Oates
called,
Where Are You Going, Where Have You Been?
This one has zero gore but is super creepy all the same. It's a sort of coming of age story gone wrong. This one is a slow burn that that really burrows into the soft parts of your psyche to leave a lingering impression that your mind keeps coming back to like a tongue on a sore tooth.
The last story I'm going to offer up is,
Transfigured Night
, by
K.V. Taylor
, and it's also my favourite. This one was originally published in Cthulhurotica so we're back to my love of all things Lovecraftian. I really enjoyed because it was easy to fall into and the protagonist is really genuine, but be warned this is a horror/erotica so if you're offended by sex and occasional swearing you may want to skip it. You'll be missing out on a great read and a really creepy story though.